Cartel Tycoon Is Going 1.0 July 26
The gritty survival business sim, Cartel Tycoon, is leaving Early Access and adding loads of new features!
Fans of the gritty survival business simulator are getting hyped that Cartel Tycoon is leaving Early Access and entering 1.0. On July 26, players can experience the full version of the critically acclaimed PC game, which takes inspiration from the notorious narcotics trade of the 1980s. If you're unfamiliar with Cartel Tycoon, the game allows players to take control of their cartel gang and gradually build a massive criminal empire. In other words, it's the perfect gaming experience for anyone who fantasizes about a thrilling life of crime but doesn't wish to be an actual criminal. Here, we'll cover what we know about Cartel Tycoon 1.0 and what excited gamers can expect when it drops.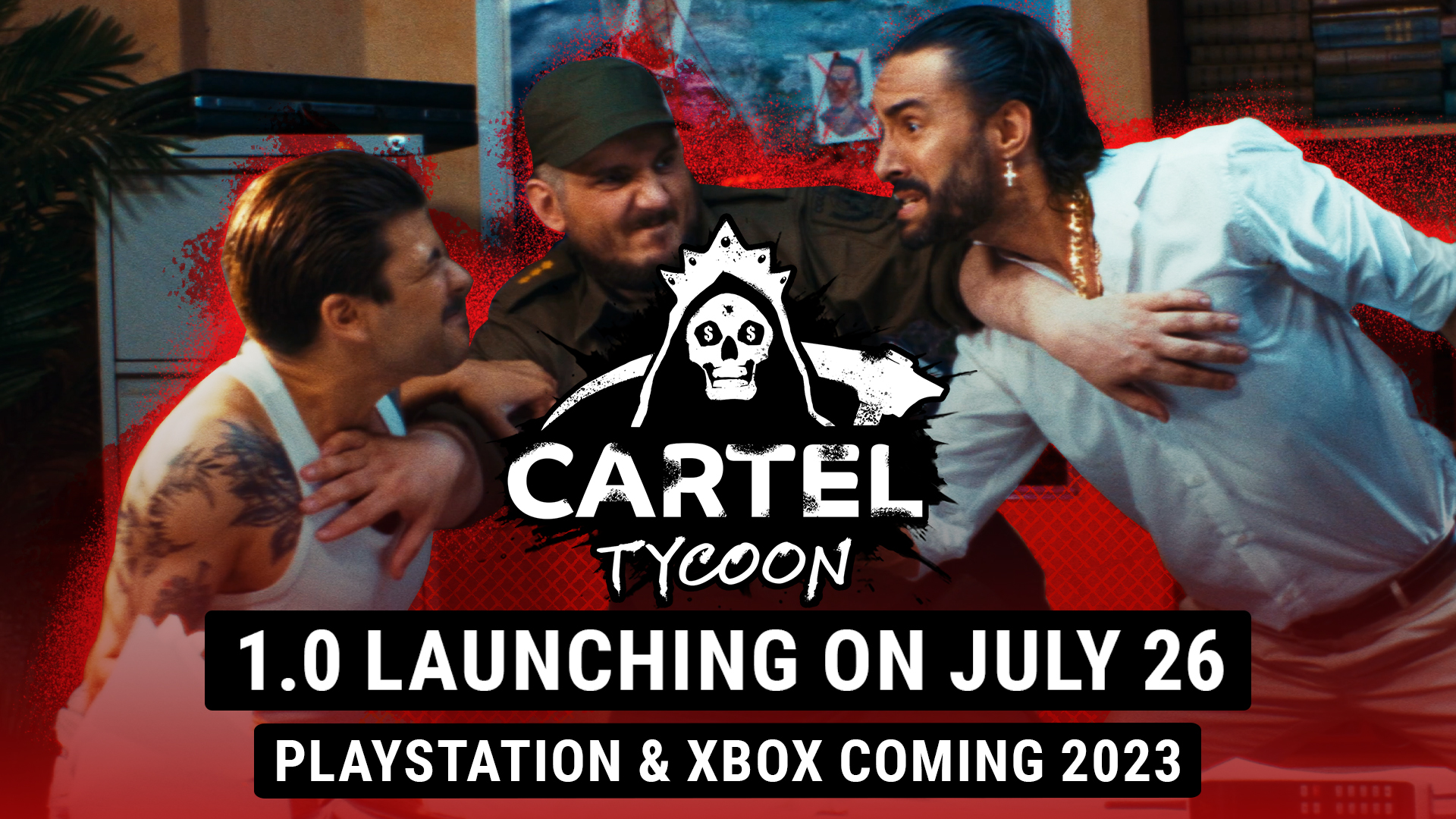 ---
The Life of a Kingpin
When imagining a game centered around drug cartels, most people would picture lots of shooting, running from the cops, hiding in bunkers, etc. And while Cartel Tycoon does feature some of those elements, it also brings a lot more to the table. In this engaging simulator, players get to build labs, workshops, farms, research centers, and much more -- all to keep their drug empires thriving. In some ways, the gameplay feels more like city building than running a drug cartel. Of course, players must also deal with various threats to their organization, like rival cartels, state authorities, and even public perception.
---
A More Strategic Experience
With the 1.0 version of Cartel Tycoon, players will get a more strategic and in-depth gameplay experience. The full game will feature a variety of new systems, new locations, and new ways to create profit and expand the empire.
One revamped aspect of Cartel Tycoon is the enemy gangs. When you attempt to flip profits on opium and other high-demand products, you'll now have access to less violent ways to trade. Plus, there will be new ways to conduct special missions, rent buildings, and attain new territories -- all while managing to avoid hostile takeovers.
---
New Systems
Cartel Tycoon 1.0 will include several new systems, adding quite a bit of depth and diversity to the gameplay and providing players with more options. One system coming to the game is Prison, which will offer players a nonviolent way to deal with their unruly lieutenants. In another new feature, Natives will provide the kingpin with legal inventory that they can flip for heftier profits. While, Guerilla grunts with heavy firepower, stock a smuggling point to keep the operation secure.
---
Completing Quests
The full version of Cartel Tycoon will also give players various quests. Completing quests will unlock new areas that provide distinct advantages. For example, unlocking a military base will give the kingpin a centralized way to fortify their production. Unlocking an airport, on the other hand, will serve nicely as a major smuggling point for the growing drug empire.
Some story-driven quests allow players to recruit shady lieutenants and meet several new characters. Additionally, many of the choices players make during these quests will directly impact the narrative and gameplay.
---
Purchase Before July 26
Moon Moose, the developers of Cartel Tycoon, wanted to do something special for those who have supported the game during its time on Early Access. So, anyone who purchases the 1.0 version of Cartel Tycoon before its official release on July 26 will receive special in-game cartel emblems. Get these awesome emblems by downloading the latest build and claiming them in the tinyBuild launcher.
---
Start Building Your Empire
Cartel Tycoon 1.0 is available to purchase for only $24.99 on the game website, and that price will remain the same through the game's release. However, the developers at Moon Moose have announced there will be a slight price increase within a few weeks of the official release date, so you might save some money by getting it sooner.
The Early Access version of Cartel Tycoon continues to receive praise from players for its compelling storyline and captivating gameplay mechanics. With new features and content, the full version looking even better. Anyone who doesn't mind a bit of grittiness and dark subject matter will find this game is worth playing!
Check out the live-action preview trailer below.