The Best FPS Games
From Modern Warfare II to Halo Infinite, here are the best FPS games you need to play right now!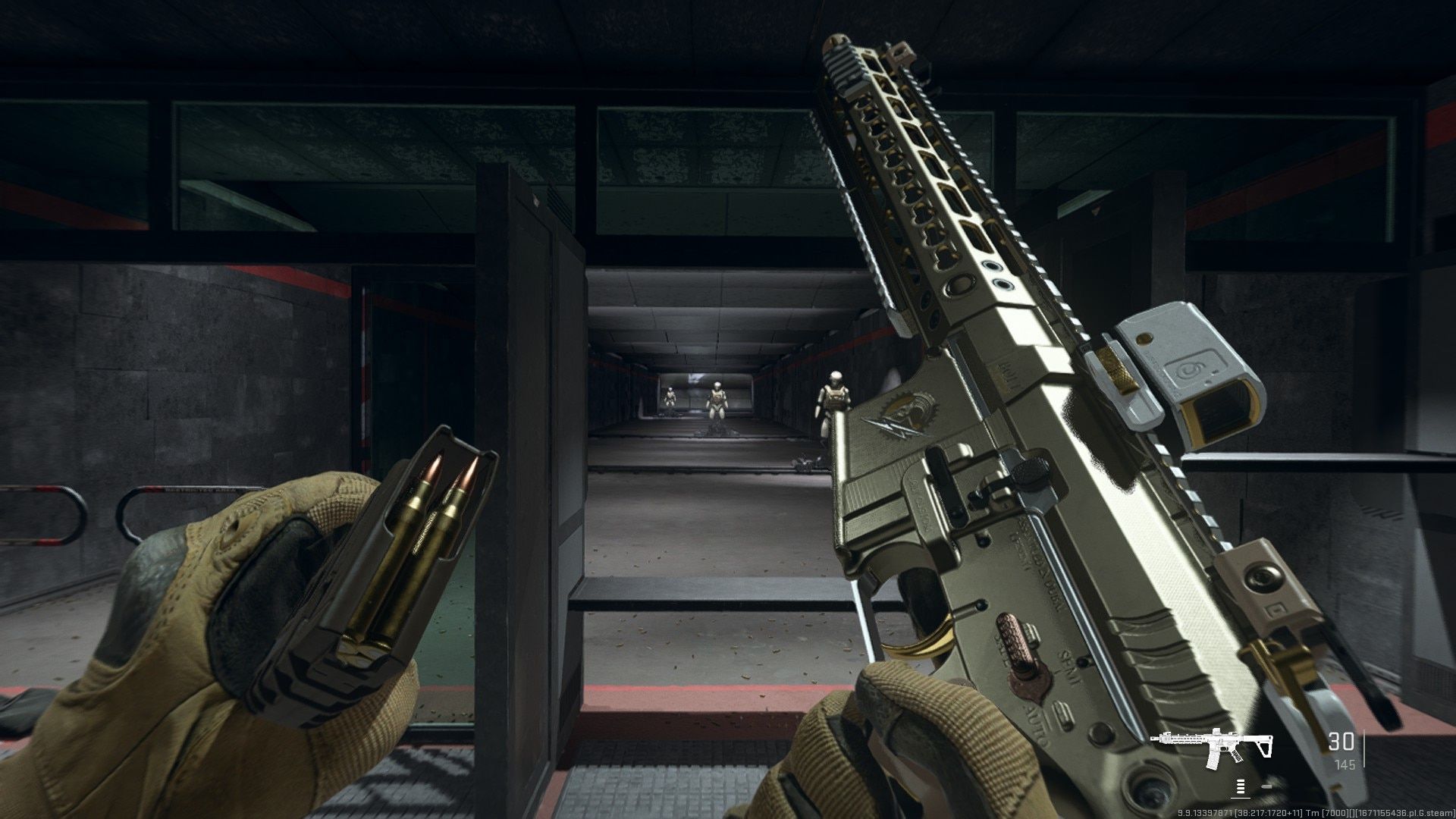 10 of the Best FPS Games to Play Right Now
When it comes to having an intense and engaging gaming experience, it's hard to do much better than a quality FPS. The excitement of using stealth, strategy, and precision while struggling for survival and hunting down enemies is hard to beat, which is why franchises like Halo, Call of Duty, and Counter-Strike, have had such incredible runs of global popularity. Scroll on to see the best FPS games you should be playing now!
Jump to a Game:
---
Call of Duty: Modern Warfare II
The original Call of Duty: Modern Warfare II launched in 2009 and was one of the most popular FPS games in history. As of 2022, the iconic Task Force 141 is back in a reboot of the massively popular game.
In this new version of Modern Warfare II, players will enjoy the same state-of-the-art gameplay that they've become accustomed to, but there are plenty of new features too. These include gun handling, an improved AI system, and a variety of other improvements to the graphics and game modes.
There are also several new multiplayer modes and an engaging campaign centered around a widespread global conflict. If you're a fan of the Call of Duty franchise, you've got to try the new Modern Warfare II.
---
Metal: Hellsinger
Metal: Hellsinger, developed by The Outsiders, is a novel action game that allows players to slay monstrous demons while jamming out to kickass metal music. Playing as a demon-human hybrid called The Unknown, you must fight through several levels of Hell, vanquishing demon hordes along the way.
However, Metal: Hellsinger is not your everyday FPS. In this game, the objective is to match your shooting to the rhythm of the soundtrack. The more successful you are at slaying to the rhythm, the more powerful you'll become, and the more intense the music will be.
In addition to its unique concept, Metal: Hellsinger features a fantastic storyline and multiple unique environments for your destruction. If you're looking for something different in the world of FPS games, this is a game worth checking out.
---
GTFO
GTFO is a co-op horror FPS developed and published by 10 Chambers. The suspenseful game takes place in an underground prison inhabited by horrifying creatures. Playing with a team of other prisoners, you must use strategy and teamwork to fight your way through different levels of the creepy, treacherous facility.
To survive the prison, players must be stealthy and consistently scavenge for valuable tools and resources. Each team member has their own function and part to play, so collaboration is mandatory for any squad hoping to make it out of the underground complex alive. Anyone who enjoys a little suspense and terror with their FPS games should try GTFO.
---
Counter-Strike: Global Offensive (CS: GO)
If you've played FPS games over the last decade, then you're undoubtedly familiar with the Counter-Strike series. Developed by Valve, the Counter-Strike games are known for their exceptional team-based gameplay and iconic maps.
Counter-Strike: Global Offensive (CS: GO) offers everything players have come to know and love from the series, and it also features a variety of new characters, game modes, maps, and weapons. The tactical FPS pits two teams of terrorists and counter-terrorists against each other to complete objectives, such as rescuing hostages or attempting to plant a bomb.
The Counter-Strike games have gained popularity for a reason, and CS: GO is an excellent option for anyone who enjoys FPS games.
---
Halo Infinite
Speaking of famous FPS franchises, few franchises in the genre are more recognizable than Halo. Halo Infinite, developed by 343 Industries, is the latest installment in this iconic series.
In the game's expansive campaign, everyone's favorite Master Chief must embark on an epic adventure to explore the Halo ring and preserve humanity's future.
Like the Halo games of the past, Halo Infinite features a fantastic multiplayer game mode and an exceptional content creation tool known as Forge Beta. While Halo 1 and 2 will always have a special place in the heart of FPS players, fans should also explore Halo Infinite.
---
Chernoyblite
If you're a sci-fi fan, an FPS you'll want to check out is Chernobylite, developed and published by The Farm 51. Far more than just an FPS, Chernobylite is a survival horror RPG taking place in the wasteland where the infamous Chernobyl Power Plant once stood.
This unique FPS is known for its exceptionally realistic graphics, which help make it one of the creepiest horror games you'll ever encounter. The game focuses on Igor, a former Chernobyl Power Plant employee, trying to determine what happened to his missing fiancée.
While exploring the ominous area, Igor will encounter terrifying supernatural creatures, hostile military officers, and many other obstacles to his investigation. If you've got the nerve for it, Chernobylite is a fascinating FPS and is worth a play.
---
Totally Accurate Battle Zombielator (TABZ)
If you're a fan of the unique game Totally Accurate Battle Simulator (TABS), you'll undoubtedly enjoy Totally Accurate Battle Zombielator (TABZ). Landfall launched the surreal FPS as an April Fool's joke in 2017 and has become somewhat of a cult classic.
Featuring silly, low-quality graphics and hilarious physics, TABZ provides a lighthearted spin on zombie-hunting FPS games. The game features single-player and multiplayer modes, several maps, and massive zombie bosses to take down.
Totally Accurate Battle Zombielator (TABZ) is the perfect first-person shooter game for anyone who wants to enjoy a classic FPS without quite as much of the intensity the genre is known to have.
---
Neon White
Developed by Angel Matrix, Neon White is another unique FPS that all fans of the genre ought to give a chance. In this fast-paced single-player FPS, players must exterminate demons while speedrunning through different levels of Heaven.
You play as Neon White, one of several assassins who have been pulled out of Hell to take place in a high-stakes competition. As White, you'll race through heavenly settings, collecting soul cards and taking out various demons.
Whichever demonic assassin is the most successful can earn a permanent spot in Heaven, but White will quickly realize that the other assassins aren't strangers to him after all. This novel shooter features engaging gameplay and a unique storyline that progresses through text-based cutscenes.
---
Deathloop
Deathloop is a next-gen FPS that finally solves the mystery of what it would be like if the movie, Groundhog Day, was turned into a first-person shooter. Developed by Arkane Studios, Deathloop is a surreal game featuring two rival assassins stuck in a strange time loop.
If the assassins can't eliminate a certain number of targets on the island of Blackreef before the day ends, they'll loop back to the start of the day. Deathloop is a game of failure, but each failure will show you how to succeed. With each loop, you'll get the chance to attempt new strategies and discover new secrets.
You'll either find a way to succeed or be stuck repeating the same day over and over for eternity. Anyone interested in high-concept action games will want to jump into Deathloop.
---
The Cycle: Frontier
Have you ever wanted to explore an abandoned alien planet? In The Cycle: Frontier, you'll have that opportunity while also being able to shoot monsters, prospect for otherworldly resources, and battle it out with your competition.
Developed and published by YAGER, this game takes place in Fortuna III, a dangerous planet filled with valuable resources and treasures. In addition to the many natural hazards, you'll have to be on the lookout for other eager prospectors, who will happily kill you to get their hands on your loot. This FPS features a beautiful, fascinating world, unique gameplay, and plenty of action.
---
Start Shootin'
As you can see, the FPS genre is diverse and includes many gameplay styles and subgenres, and all 10 of the best games covered above have something unique to offer. So, start shootin' and jump into one of these FPS games on our list!