The Best Nintendo Switch Emulators for PC, Android, and Beyond
Bring your favorite Nintendo Switch games to your PC and Android device with these open-source emulators.
Updated: November 21, 2022
The Switch OLED is Nintendo's most current model of console and a hybrid model at that. Users can play games with the console docked and hooked up to a television screen or take it with them on the go for portable play. While each of these modes has their pros and cons, it does raise the question about what other ways exist for someone to enjoy Switch content. This is where emulators come into play.
What the Heck Is an Emulator?
An emulator is a program that spoofs a gaming device, tricking ROMs, the code that games are written with, into believing that your computer is actually whatever game system is needed to play that game. While emulators for early generation consoles included the ability to insert cheats and exploits that legitimate users had to purchase third-party peripherals or software to utilize, most people just want a way to play their games.
One of the biggest reasons why a person might use an emulator is to enjoy their games without the dreaded "Joycon Drift" design flaw that old Joycons seem to experience on their analog sticks as a result of wear and tear. One other reason for emulating Switch titles is that it is considerably less of a fuss to play European or Japanese titles than creating a dedicated profile based in that region.
When it comes to the Nintendo Switch, there are several to choose from. However, users should beware of sketchy software programs. To help you with your search, check out the best Nintendo Switch emulators for PC and Android. Plus, for the ultimate Nintendo fan, we have also included our favorite emulators for other Nintendo consoles as well.
Nintendo Switch Emulators for PC:
Nintendo Switch Emulators for Android:
Emulators for Other Nintendo Consoles:
---
Yuzu
Yuzu is an open-source emulator that has been entirely coded with C++. The website for this particular emulator provides users with everything they could need to get Yuzu up and running. Furthermore, Yuzu has several notable Quality of Life features worth mentioning.
Support for Cheat Codes. Users can create their own cheat codes or mods and implement them from the main menu of the emulator.
Remote DLC/Update Installation/Deletion. Users can toggle a few files from Yuzu's main menu and instantly transfer the data to the relevant directories of whatever games those improvements apply to. Users can also easily undo/downgrade such features, making it great for figuring out what order to apply things.
Custom Control Schemes. Users can rig gameplay inputs to whatever controller they prefer in lieu of the Switch's proprietary Joycons.
Yuzu is supported on Windows platforms 7 on up and Linux. MacOS was supported at one time but deprecating OpenGL caused support to stop.
Ryujinx
Ryujinx is an open-source emulator coded in C#. Much like with Yuzu, Ryujinx's website contains plenty of information on how to run and operate its emulator and its blog covers regular updates being made to the program's functionality. Most of the QoL features of Yuzu seem present in Ryujinx.

Ryujinx is supported on Windows and Linux with future plans for MacOS.
The Best of Both Worlds
Both programs seem perfectly suited to emulating Switch titles. Each emulator has its own Discord server, Twitter account and presence on Github. While Yuzu offers a FAQ section on its website, covering a lot of common operating problems, Ryujinx has a Patreon.
The Nintendo Switch has been on the market since March of 2017, meaning it has a considerably lengthy catalog across regions. With that statement in mind, my best piece of advice for anyone unsure which emulator to pick is to pore over the compatibility page of each emulator, see how well each one handles the games you like and go with whichever program has a higher total of playables.
---
Nintendo Switch Emulators for Android
Do you want to play Nintendo Switch games on the go? If you have an Android phone, you're in luck! There are several high-quality Nintendo Switch emulators available for your mobile device. With these great emulators, it will be just like having a Switch in your pocket wherever you go. Here are two of the best Nintendo Switch Emulators for Android.
Skyline
The Skyline Emulator is an open-source experimental emulator that runs on ARMv8 Android devices and emulates the functionality of Nintendo Switch systems. Designed by a team of open-source developers, this Nintendo Switch emulator provides an accurate and user-friendly emulation experience. In other words, the goal of Skyline is to recreate the Nintendo Switch experience as closely as possible on your Android device. Because the Skyline Emulator is an open-source project, users are encouraged to contribute in any way possible, and the project's Discord server features a contribution guide for just that purpose. If you're interested in trying out Skyline, it is 100% free to download.
Egg NS
Developed by NXTeam Studios, the Egg NS Emulator was the world's first Nintendo Switch emulator for mobile devices. The Egg NS allows you to enjoy Switch games directly from your Android phone and is compatible with hundreds of games, including AAA titles. Although the fluency of each game will depend on the specific model of your phone, most games can reach their full FPS and run quite smoothly. The Egg NS Emulator also supports Bluetooth handle and touch-screen controls, so you can choose whichever mode you prefer. All you need to do is download the app on your Android, then follow the step-by-step guide to connect the ROMs from your PC.
---
The Best Emulators for Other Nintendo Consoles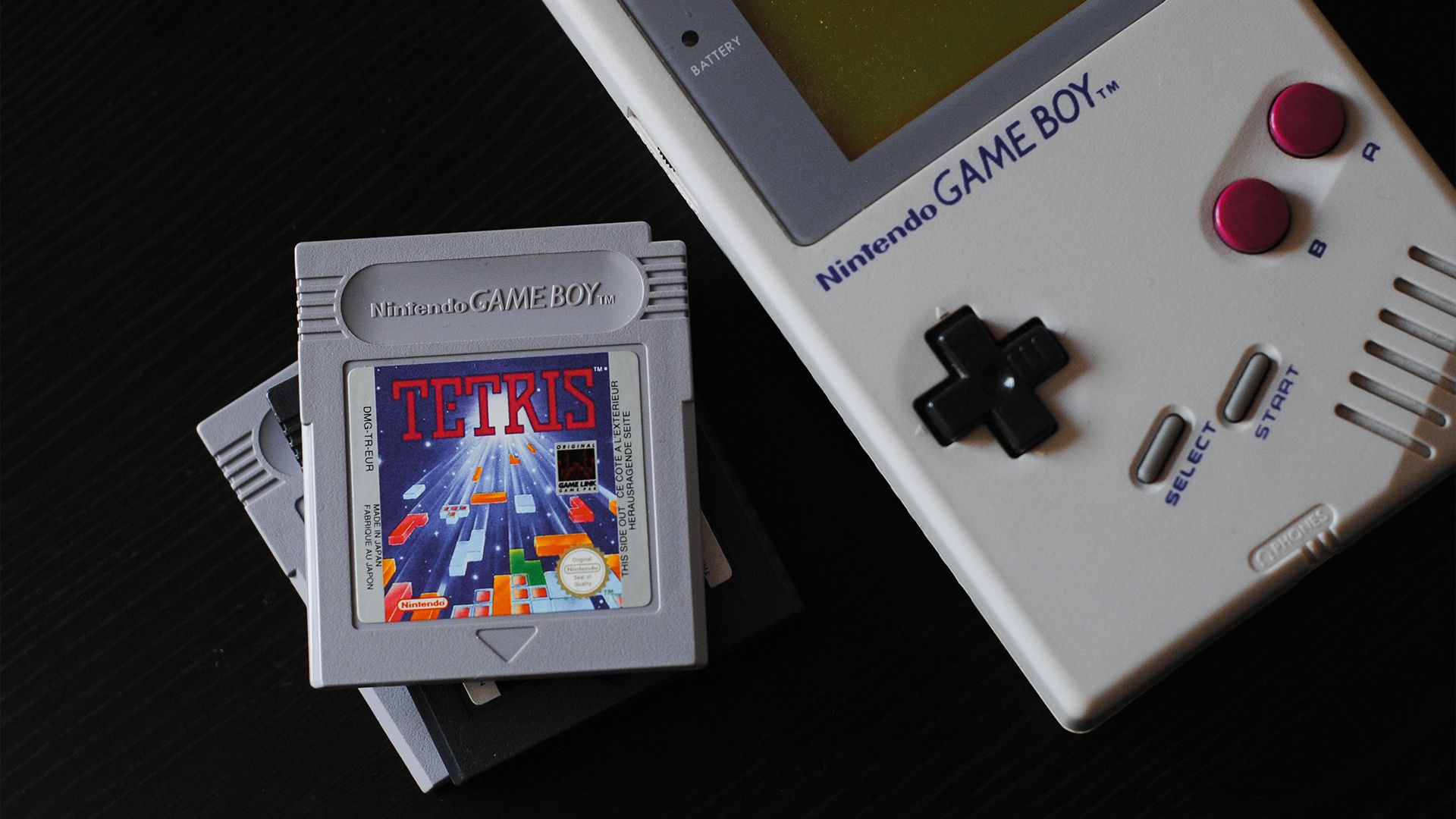 While the Switch has been all the rage recently, it's far from the only Nintendo console worth playing. And the good news is there are also emulators available for other great systems, like the Wii, GameCube, Nintendo 64, and more. Below, we'll look at some of the best emulators available for different Nintendo gaming consoles. Rather than spending hundreds and hundreds of dollars to own every device, you can simply download these emulators and jump into all the games you like.
CEMU
The CEMU Emulator is primarily a Wii U emulator but also has compatibility with certain Nintendo Switch games. CEMU is available for PCs with Windows 7 and above and has an extensive list of available games across several genres. Regarding controller input, the CEMU Emulator features DRC, Pro Controller and Classic Controller options, Wiimotes, keyboard input, and USB controllers. Additionally, the CEMU Emulator supports most online features, although some files will need to be dumped from a Wii U to access official servers.
FCEUX
The FCEUX Emulator is a Nintendo Entertainment System (NES) emulator that also supports Famicom, Famicom Disk System (FDS), and Dendy. FCEUX is known as an "all-in-one" emulator because it offers a variety of advanced emulator functions in addition to casual gameplay. With this specialized emulator, you can access tools for debugging, ROM-hacking, map-making, and several other advanced functions. While the FCEUX Emulator is an excellent choice for anyone who wants to play NES games, it's also perfect for those who want to dig a little deeper and get creative. As a result, the FCEUX Emulator has become popular in the ROM-hacking and Speedrun Communities.
SNES9X
Another great emulator is the SNES9X Emulator, which emulates the Super Nintendo Entertainment System (SNES). The portable, freeware emulator allows you to play a massive selection of games for the SNES and the Super Famicon Nintendo system on your PC. SNES9X came about after several years of hard work, including plenty of coding, hacking, recoding, and debugging. The final product is a quality emulator that lets you bring the popular SNES to your PC.
Project64
If you grew up in the 1990s, you probably have your fair share of experience with the Nintendo 64. You probably also remember that many of these N64 games ruled, and now you can play most of them on your PC with the Project64 Emulator. This open-source emulator allows you to play your favorite N64 games with high-definition graphics, excellent compatibility, save states, and even built-in cheat codes. The interface is simple to use and is capable of running games straight out of the box with no configuring necessary. That said, there are several configuration settings if you'd prefer to tinker with the display or other options.
Dolphin
Two more excellent Nintendo game systems are the GameCube and the Wii, and you can play games from both with the Dolphin Emulator. With this exceptional emulator, you can relive that awesome era of gaming in full 1080p HD with several enhancements. The Dolphin Emulator also has compatibility with all PC controllers, turbo speed, networked multiplayer, and much more. TheDolphin Emulator is available for Windows, Mac, and Linux and can support many of the most popular titles from the GameCube and Wii consoles. The Dolphin Emulator is free to download, and you'll find lots of detailed guides, FAQs, and other information on its associated website.
VBA-M
Fans of classic handheld gaming consoles will love the VBA-M Emulator, also known as VisualBoyAdvance-M. This free emulator allows you to play a variety of beloved Gameboy, Gameboy Color, and Gameboy Advance games on your PC. This unique emulator has backward compatibility for every game with "Game Boy" in its title. And when you open a ROM, you get to decide if you want to play it through the original Gameboy, the Gameboy Color, or the Gameboy Advance. The VBA-M Emulator is one of the most popular emulators out there, and it offers a wide variety of display and gameplay options to customize your experience. Whether you want to speed up the game, slow it down, or change the controls, you'll have no problem getting it right for your preferences.
DeSmuME
The DeSmuME Emulator is a freeware emulator for the Nintendo DS and the DSi. Created by developer YopYop156, this emulator is also known as YopYop DS and is written in C++ for Windows PCs. Although the emulator is in French, it features user translations in English and other languages, and the menu is very straightforward to navigate. The DeSmuME Emulator supports many homebrew ROMs, a handful of Wireless Multiboot demo ROMs, and most commercial DS ROMs. Suffice it to say you will have no shortage of quality games to play with this popular emulator.