Goodboy Galaxy - New GBA Game Slays Kickstarter Goal in a Day
The 2D exploration game is the first title for the Game Boy Advance in over a decade.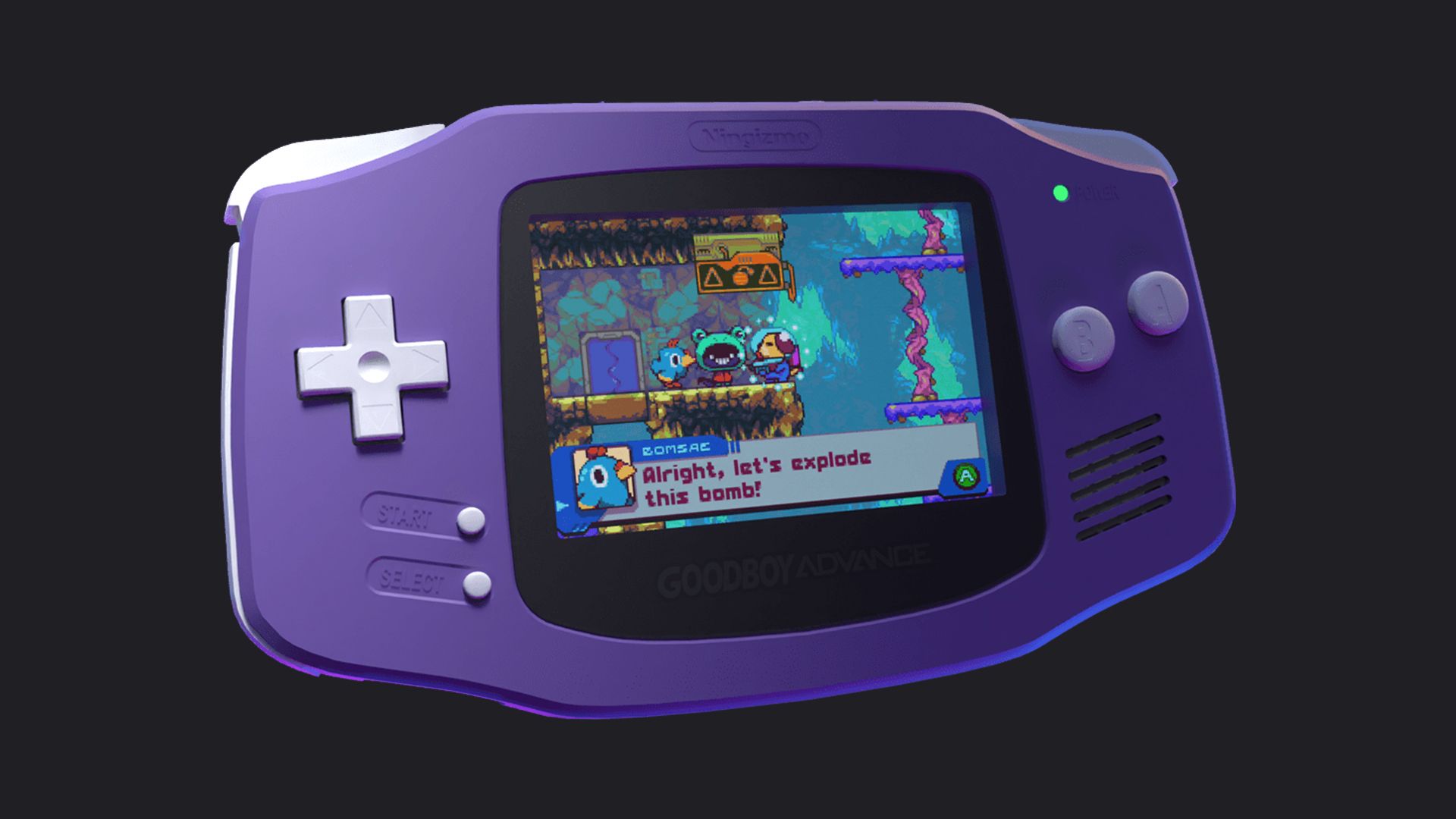 Goodboy Galaxy – An Ode to 20 Years of GBA
Take Control of an Adorable, Heroic Space Doggy
Described by its creators as a "cuter Metroid", Goodboy Galaxy is an upcoming 2D adventure platformer made for the Gameboy Advance, the first commercial video game released for the 32-bit portable console in the past decade.
---
A Classic Space Adventure
Goodboy Galaxy is an exploration-focused game in which you play as the astronaut dog named Maxwell, who treks across the galaxy, hunting down secrets and battling space enemies. You have a handy blaster to help you through your battles, and you're able to upgrade it with special abilities.

During your travels, you can also meet 50 different characters and collect their friendship cards. There are several levels and multiple routes to explore too.
---
Classic Art Style
An instant, eye-catching aspect of Goodboy Galaxy is the design. It features the classic 2D style that will transport you back to playing other GBA games.

The game features beautiful, vibrant colors as well.
---
An Epic Kickstarter Breakthrough
With an initial goal of $25,000 aimed to be reached near the end of September, Goodboy Galaxy completely smashed its target in a day of activating the Kickstarter. As of now, they have reached more than $150,000 with over 2,000 backers.
It's a cool setup to add to any GBA collection.
Because of this, they can make the game for the 20-year-old GBA with real cartridges and a digital edition. There are plans for the physical editions to come with a Western or Japanese-styled box, an instruction manual, stickers, and of course, the case and cartridge.
They can also reach most of their stretch goals. This includes some fun bonus features like a color comic for physical editions, an exclusive extra mission for the GBA, and the source code and tutorials for the GBA.

By breaking their goal, they can also port the game so that it will be available for the PC and Nintendo Switch. Furthermore, they can create a co-op version for the enhanced ports.

Although the Kickstarter is still active, Goodboy Galaxy is expected to launch sometime in 2023.
---
A Fun Space Adventure Game to Breathe Life Back into GBA
GBA has long needed a new commercial game, and thankfully Goodboy Galaxy aims to deliver. With the Kickstarter still going, you can head over to check out a demo of the game to get a feel of how it plays. It's available in multiple languages, and you can either download it or play it directly through your web browser.

This demo is known as "Chapter Zero", and it features elements that won't be found in the main game so that you can't be spoiled. There's a cool easter egg mission that includes you out to find Azure. This is a secret crossover character from another indie platformer called Orange Island.

The creators have mentioned that some things are bound to change from now until launch. In the meantime, support a rising indie dev and try your hand at playing the adorable and awesome Maxwell to see just how fun this space adventure can be.