Quake 4K Remaster Is Out Now
The new remaster of Quake includes 4K support, cross-platform play, graphical improvements, and so much more.
If you're a '90s kid, you may remember the legendary first-person shooter. Developed by iD Software, Quake 64 had a massive impact on the video game industry, as it came with not only a robust campaign mode but a series of multiplayer versions that helped to popularize the genre and served as the forerunner for many of the multiplayer first-person shooter games that are available today.
To the pleasant surprise of video game fans everywhere, Nightdive Studios just announced and published a Quake Remaster. It is now available for PC and every major console system.
---
The Remastered Version
The remaster came as an almost complete surprise: Although there were leaks and rumors about the game, no formal announcement was made until the game was actually released on August 19. The surprise nature of the release has helped it to dominate video game news outlets.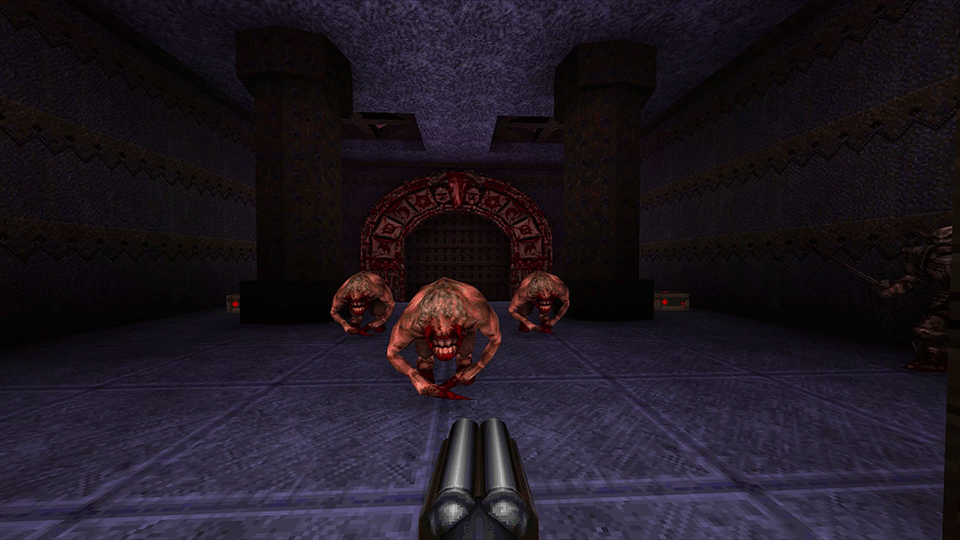 As one would expect for any remaster, the game comes with a variety of new features. This includes:
The typical "fresh coat of paint," meaning that a slew of the game's graphics has been enhanced.
Crossplay support, so players on one platform can play with players on another.
Both expansion packs that came out with the original game.
Two new expansion packs.
The game still holds to its original soundtrack, which was written and sung by Nine Inch Nails, making it one of the first major games that had support from a then major band.
Quake was also known for its mods, and the remaster comes with full mod support.
From a graphical perspective, the game also comes with 120 FPS and 4K support. It also comes with many other new upgrades, such as widescreen resolution, improved lighting, and anti-aliasing.
Quake was also known for its mods, and the remaster comes with full mod support. The new game has been published by Bethesda, a publisher with extensive experience in the mod community. Bethesda has announced that it will allow players to upload and download mods for the game, thus ensuring that one of Quake's biggest traditions continues.
The remaster is the first entry into the Quake series since 2017's Quake Champions and comes as the game approaches its 25 year anniversary. At a mere $10, the game is also eminently affordable. Xbox players can also download the game via Game Pass.
---
Multiplayer Modes
In addition to being able to play others over a variety of network's multiplayer services, the remastered version of Quake also comes with split-screen support: Players can play with up to three others on split-screen versions. The crossplay-enabled features also ensure that you can play the game with anyone, regardless of what network they are playing on, thanks to dedicated servers that allow players of any platform to challenge each other.
---
Gaming Community
The general impression in the gaming community is that the remaster of Quake has a lot of potential. By including the classic features of the original game in combination with new content to keep up with next-gen technology, the remaster appears to be capable of capturing an entirely new generation of players.
Even though Quake's release comes as a complete surprise to players, it is hugely welcome to anyone who grew up playing the popular '90s game.
Here's how to play:
Use the official links below to get Quake Remastered: