The Binding of Isaac: Repentance DLC Breathes New Life Into A Classic Roguelike Series
Developed by Edmund McMillen and published by Nicalis, Repentance is the final expansion for the popular series.
Prepare to Play Another Thousand Hours
The final expansion for the classic roguelike series is finally here. Repentance rebalances and revitalizes The Binding of Isaac. It takes some getting used to, but it's a lot more of a beloved game.

The Binding of Isaac is a highly influential game that helped to define the roguelike genre. Designer Edmund McMillen, flush on the success of Super Meat Boy, decided to take a risk on a project that he felt passionate about. The Binding of Isaac uses a dungeon design inspired by The Legend of Zelda and uses it to explore themes of religion and child abuse with violence and toilet humor.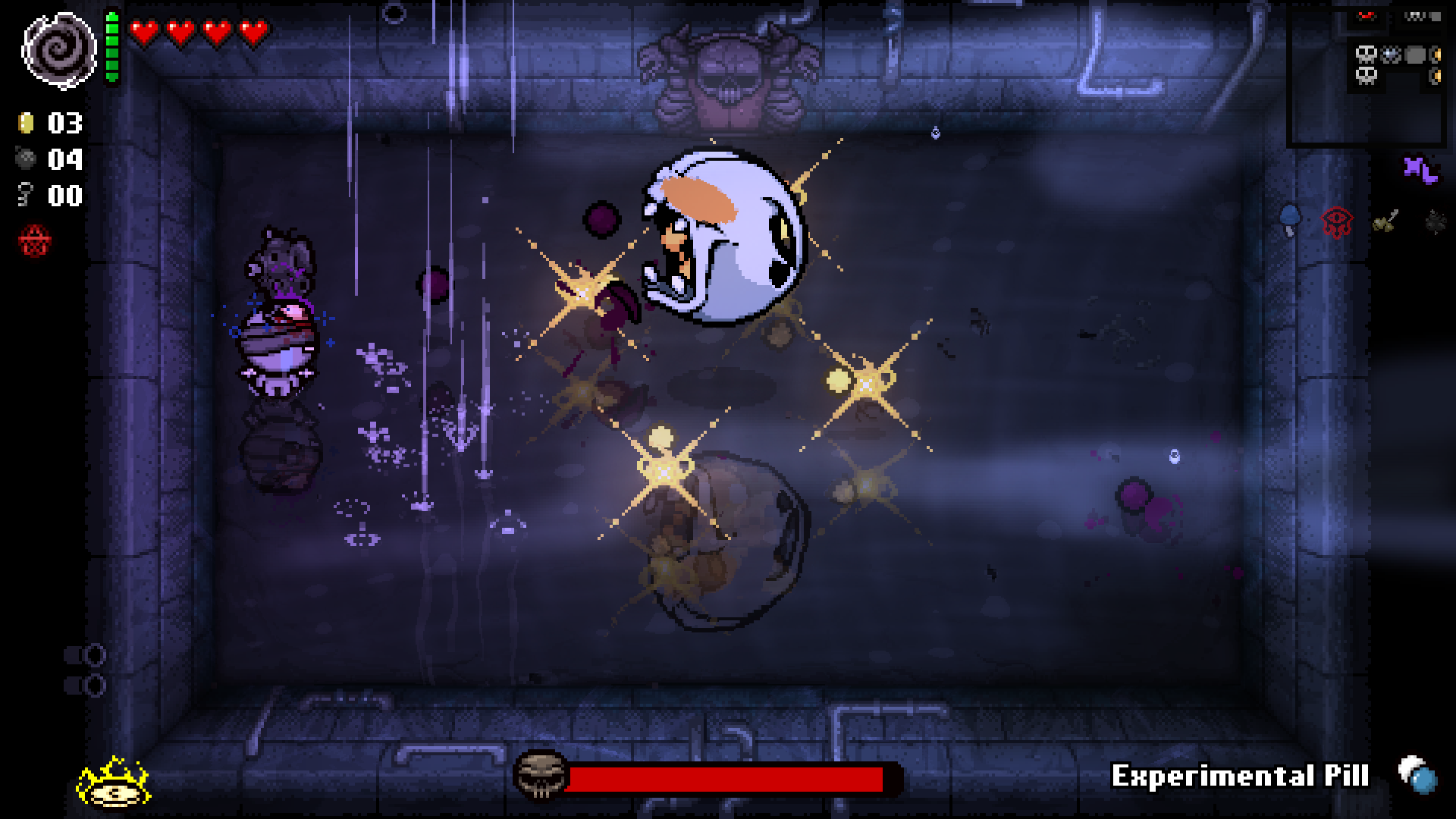 The result may have been idiosyncratic, but it proved to have unexpectedly broad appeal. The Binding of Isaac was released in 2011.  In 2014, McMillen released a new version - The Binding of Isaac: Rebirth.
The Binding of Isaac is a highly influential game that helped to define the roguelike genre.
Rebirth was in part a remaster, getting around the limitations of Flash to allow modding and console versions. But it was also a large expansion, including new playable characters, enemies and bosses, items, and room design features. The next year, the expansion Afterbirth introduced new characters, items, and alternate chapters, and even a new play mode - the wave-based Greed Mode.
But at the time, the game appeared finished. Last year's announcement of Repentance came as a surprise.
---
What's New in Repentance?
Repentance changes so much about The Binding of Isaac that McMillen describes it as "almost a sequel." It makes literally thousands of changes to the game's appearance, gameplay, and balance. Most of the changes are small, but they really add up.
Repentance offers a lot of new material:
2 new playable characters
A new story path, final boss, and ending
Over 100 new enemies and 25 new bosses
Over 130 new items-Over 5,000 new room designs
4-player cooperative play
Furthermore, the gameplay changes mean that old and new items combine their effects in new and surprising ways.
---
The Latest in Retro Gaming
The graphics of The Binding of Isaac: Repentance aren't exactly cutting-edge. This is a title based on a Flash game that was based on NES games from the '80s. But it does wear its retro look well. The character designs are weird, evocative, and emotional in an expressionistic sort of way.
The soundtrack is more original, and is one of the game's real strengths.
The soundtrack is more original, and is one of the game's real strengths. The additions from Repentance bring the game up to 94 unique music tracks. The new tracks go a long way to setting the tone of the game. They marry dissonance to a desperate, driving, compelling beat which complements the action perfectly.
---
Hard Mode Just Got Harder
The Binding of Isaac is a top-down roguelike (or roguelite, depending who you ask) 2D shooter with procedurally generated dungeons. The game's difficulty ramps up as you play, meaning that it continues to offer a challenge as you get better at it.
Repentance makes hard mode harder.
Repentance makes hard mode harder. The new balance tweaks mean that old items and strategies are often less effective, forcing players to find new approaches. Players in hard mode have to deal with newly-balanced shops, fewer tinted rocks, and a higher enemy fire rate which means you'll have to relearn all that hard-earned muscle memory. So far, players are divided on these changes, but they certainly mean that experienced players don't lack for new challenges.
The Binding of Isaac is exceptionally replayable. It has a large following of hard-core players, the sort who have racked up a thousand hours and more on the game. Its procedurally generated levels, and the variety and randomness of its power-ups, ensure that every play-through is different.
---
So, Should You Get This Expansion?
If you've ever played The Binding of Isaac and gotten sucked into its endlessly addictive gameplay, then Repentance is well worth it. You might find the changes frustrating at first if you've settled into a bit of a gameplay rut, but it's worth trying out to revitalize such a well-loved game.
If you haven't played it, then be advised that you'll have to buy the previous versions - Rebirth, Afterbirth, and Afterbirth+ - to play Repentance. However, the better balance should make the game easier to learn without having to luck on to the overpowered combos. You've got an iconic experience waiting for you.