Two New Game Modes Coming to Mini Motorways
Get ready to explore two new game modes in the upcoming Mini Motorways "The Endless & Expert Update"!
Tune In for The Endless & Expert Update
Fans of the traffic management simulator, Mini Motorways, will soon have two new ways to enjoy it. November 3, 2022 welcomes the "The Endless & Expert Update" -- introducing two brand-new game modes that will be available on Apple Arcade, Nintendo Switch, and PC and Mac via Steam.
For those unfamiliar with Mini Motorways, it's an award-winning minimalist strategy game developed by Dinosaur Polo Club. The unique city builder allows players to take control of the roadways in dynamic cities, carefully managing traffic to create a thriving metropolis. Here, we'll look at the game's new update and the exciting new content.
---
The Game Never Stops in Endless Mode
Endless Mode is one of the two upcoming game modes, and is the most requested feature by the Mini Motorways community. If you start a new game in Endless Mode, you can select one of 15 iconic cities, including  Tokyo, Lisbon, and Los Angeles. Unlike other game modes, Endless Mode places no time limit on your city development, offering a much more relaxing gameplay experience. You can take your sweet time designing your roadways and making strategic decisions. As a result, it will give you more time to achieve milestones and earn various upgrades. Plus, you still enjoy building your city efficiently with resource-free construction.
If you want, you can even continue in Endless Mode after reaching a Game Over in another mode. So, if you feel like you are building something special with your city and aren't ready for it to end, you don't have to let go until you're satisfied.
---
Tackle Extra Challenges in Expert Mode
While Endless Mode is the perfect choice for those looking to relax, Expert Mode is the new game mode for players who thrive under pressure. Inspired by Extreme Mode in the game Mini Metro, this intense mode leaves you with little margin for error. After placing a new road tile, you'll have only a few seconds to adjust it before the quick-drying cement makes it a permanent part of your city. You'll still have access to a selection of upgrades at the end of each week, but you'll need to choose wisely, as you can't select the same one twice in a row.
The new Expert Mode will come with brand-new leaderboards for each different map. These leaderboards will track the most skilled civil engineersand give players a chance to compete for the top spots. If you think you have what it takes to climb the ranks, you'll want to try Expert Mode.
---
Other Quality-of-Life Updates
In addition to the two new game modes, the Mini Motorways update on November 3 will bring several quality-of-life improvements to the game. For one, players can access a new multi-level manual zoom option. This feature will allow you to choose your preferred way to draw roads across your cities on every platform. The update will also allow you to view your city's current layout before you select your upgrade at the end of the week. That way, you can make more informed decisions without memorizing every detail of your city.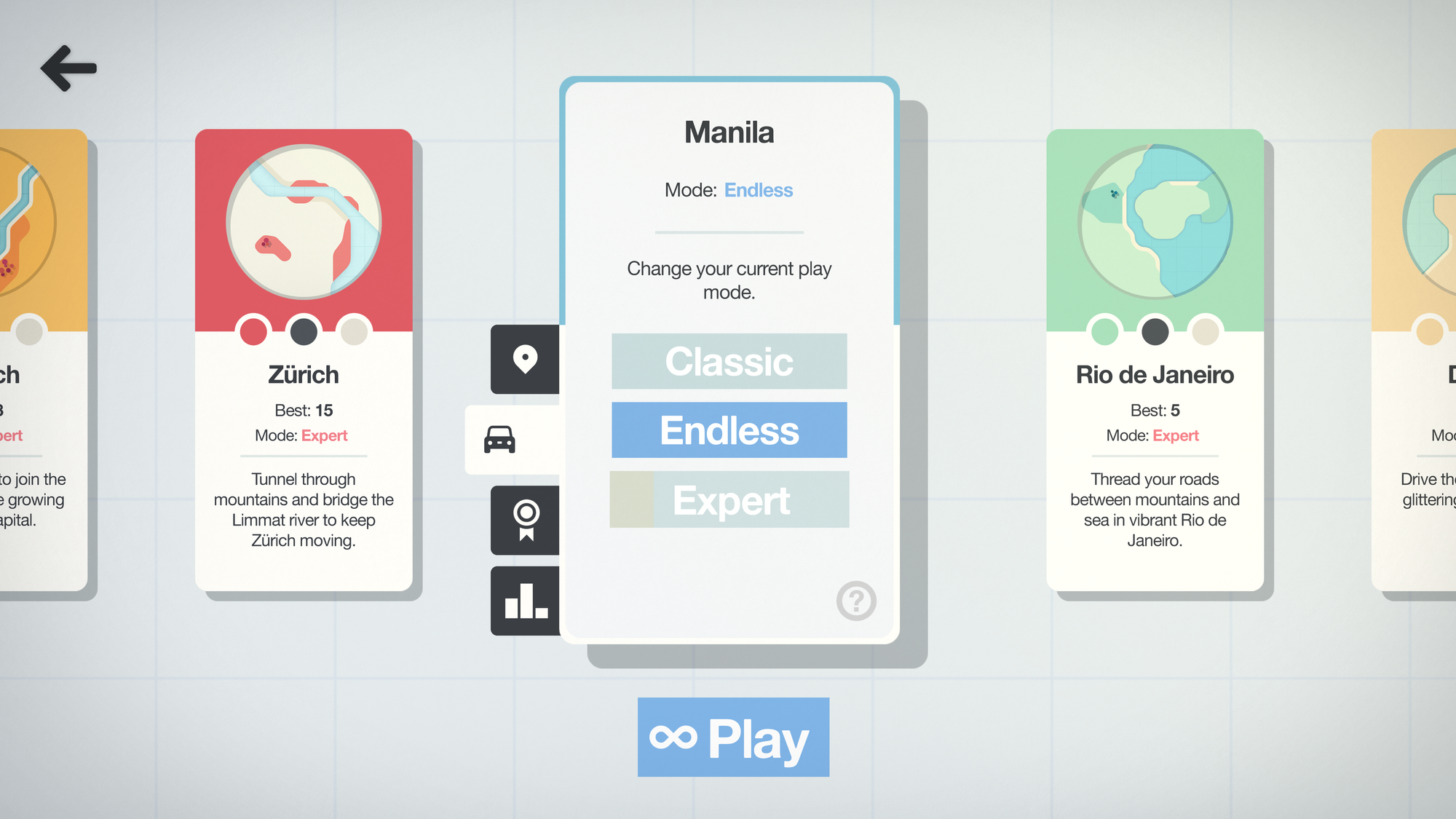 ---
Start Designing Your Cities
If you're already a loyal player of Mini Motorways, look for this content-packed update to take effect on November 3, 2022. If you're new to the game, you can join the fun and start building your cities by purchasing Mini Motorways for $14.99 on Nintendo Switch or $9.99 on PC and Mac via Steam. Alternatively, you can play on Apple Arcade by signing up for a monthly subscription for only $4.99. The game is regularly updated based on community feedback, and there will surely be more improvements and new content soon.
---
Play Your Way with The Endless & Expert Update
On November 3, 2022, Mini Motorways welcomes a major new update called "The Endless & Expert Update." This exciting update will introduce two new game modes: Endless Mode and Expert Mode. Endless Mode allows players to enjoy a more relaxing gameplay experience, removing the time limits and providing resource-free construction. Expert Mode, on the other hand, makes the game significantly more challenging. In this mode, road tile placements will become permanent in only a few seconds, and players can no longer choose the same end-of-week upgrades twice in a row. The update will also introduce new Expert Mode leaderboards and several small quality-of-life improvements for the popular game.
Stay tuned!